Sunday, November 15, 2009
2010 New Porsche Boxster and Cayman
2010 987 Facelift Porsche Boxster
Auto Show in Los Angeles
Porsche
will show
facelift
of its youngest models
Boxster and Cayman
. Both models have received a series of improvements that include the modified engines, the
new
automatic transmission with two clutch PDK, cosmetic changes to the
exterior and interior.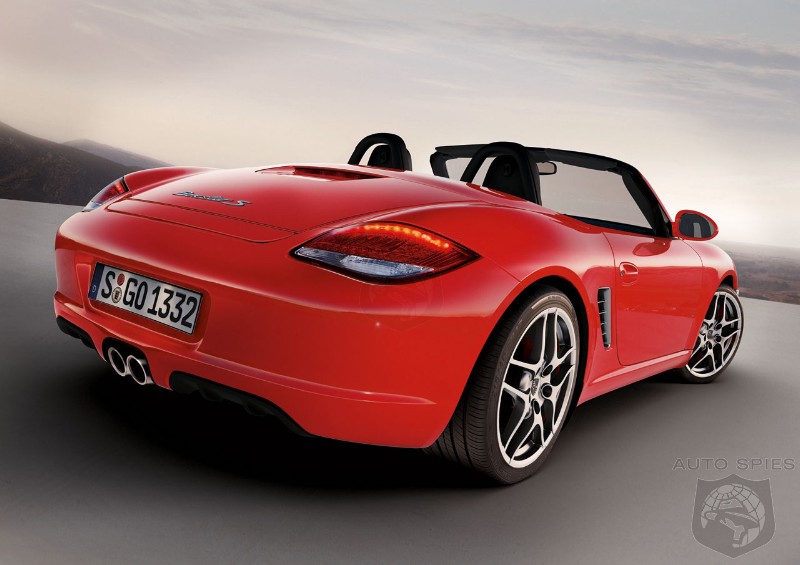 2010 987 Facelift Porsche Boxster
Porsche Boxster
will receive a new boxer 2.9-liter engine with maximum power of 255 hp, and in
Cayman
it will be 265 hp Sporting options in
S
will have 3.4-liter boxer with direct fuel injection as the
Boxster S
in power will be 310 hp, if
Cayman S
- 320 hp
2010 987 Facelift Porsche Boxster
Debut
for
Boxster and Cayman
will make a new gearbox with two clutch PDK (
Porsche
-Doppelkupplungsgetriebe), which provides instant switching gears in an automatic or manual mode, and lower fuel consumption. Acceleration from 0 to 100 km / h when a
Cayman S
and PDK automatic startup of Launch Control is 4.9 seconds. Fuel consumption is 11% lower than previous models with 2.9-liter engine and the Tiptronic S.
TECHART 987 Facelift Porsche Cayman
Inside Boxster and Cayman
have become more comfortable. Standard audio system is fitted with a radio and MP3/CD, but as an option can be complex multimedia PCM (
Porsche
Communication Management), which offers navigation and control of the 6.5-inch color screen or voice commands. Extras are to PCM port for iPod and USB. Also as an option can be added and seats with heating / cooling.
987 Facelift Porsche Cayman
The suspension is a completely new configuration and is set for a much better control and dynamics, which is not at the expense of comfort. Brake is higher, and brakes themselves are "smarter" - are able to recognize emergency braking, and then their effectiveness and increases the stopping distance is much shorter.
The
new models Boxster and Cayman
will go on the market in Europe as the base price will be 38 euros for 600
Boxster
and 41 700 euros for
Cayman
.Also check :
New Porsche 911 GT3
Porsche Boxster Spyder
Porsche Cayenne GTS Porsche Design Edition 3
New Porsche 911 SC Sport Classic
Porsche Panamera Convertable
Porsche Panamera coupe
New Porsche Museum
Porsche Carrera GT 9FF
Porsche Panamera
Porsche Panamera 9ff
Porsche Lumma Design CLR 550 R
9ff Vantage GTR
2010 Porsche Panamera finally revealed. The final ...
Porsche panamera hibrid
Porsche Panamera Blue
Porsche Panamera turbo
0 Comments: